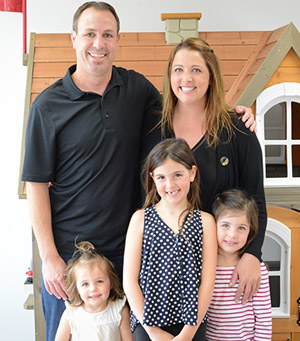 You and your family deserve only the highest standard of care, and we proudly deliver.
All of our doctors are extremely knowledgeable in their field with many years of experience under their belts. They perform each service with detailed expertise and deliver beautiful, lasting results. You and your family will receive excellent, high-quality care at every visit.
Click the
Technologies

below for more information on each subject.
Digital X-Ray
Digital radiography uses an estimated 40-90 percent less radiation than conventional x-ray film. Digital x-rays use a digital image capture device in place of traditional film, sending an image immediately to a computer. The result is a highly-detailed image of the mouth, and its contrast and resolution can be enhanced to more easily diagnose dental problems and determine the very best treatment for each case.
This means more safety and better accuracy for you.
E-Claims
Many offices utilize electronic claims processing. This means that rather than being sent through the mail, a dental claim is sent electronically to an insurance company with the click of a button. We can submit information more efficiently and with fewer errors. This benefits patients because the turn-around time on claims is faster, and fewer claims are returned or denied.
We are happy to submit your dental claims to your insurance company on your behalf. Please let us know if you have any questions about the e-claim process.
Intraoral Cameras
Intraoral cameras allow digital photos of the oral tissues and teeth. "A picture is worth a thousand words." An intraoral cameral allow dentists and their staff to instantly capture a digital photo for insurance purposes and/or to show patients and exact image. An x-ray is a two-dimensional depiction of a three-dimensional object. A photo is an exact three-dimensional image illustrating the need for treatment as well as allowing for patients to see the oral tissues and teeth through our eyes.
Paperless Charting
Paperless charting means more efficiency and more accuracy. An office that has "gone digital" records x-rays and charting with the aid of the computer and keeps all patients' dental records electronically. Additionally, it cuts back on paper use. With traditional paper charting, information can be lost in translation from doctor to hygienist to assistant. Even handwriting differences and coding make the charts look different. The computer eliminates this problem by standardizing charting methods, making it easy to understand dental charts, view up-to-date information and keep records accurately. When needed, this method also allows dental offices to more easily share information with other healthcare providers.
If you have any questions in regards to your records with us, please let us know.
Panoramic X Ray
X-rays are a focused beam of x-ray particles that pass through the patient to produce an image on special film, clearly showing the structure through which it passed. This creates the familiar black and white images dentists use to diagnose oral health issues.
Panoramic & Cephalometric X-Rays
Panoramic and cephalometric x-rays are an integral diagnostic radiograph for orthodontic treatment planning and records. These x-rays also assist in diagnosing teeth and jaw developmental issues.